Everything you need to succeed in getting new clients for your coaching business!
Seal the Deal: How to Win Business and Influence Leadership Self Study Training Course
Do you know the keys to get clients without cold-calling? Integrate networking, marketing & sales to Seal the Deal!
Everything you need to know to grow your business without ever having to make a cold call again! Executive Coach, CEO, and bestselling author Suzi Pomerantz gives you the core tools, skills, attitudes, and insights to win business and create a sustainable professional service.
Seal the Deal makes marketing services simple. Learn the ten core steps in a proven process, including the Essential Mindsets for Selling Services and a road-tested system for how to simultaneously manage networking, marketing and sales to get the clients you want. Coaches, consultants, counselors, and self-employed professionals of any industry will find practical, proven, powerful strategies to build your business beyond bountiful.
Here's the link to the course:
https://suzipomerantz.com/a-new-self-study-training-course-seal-the-deal-how-to-win-business-and-influence-leadership/#
Click the yellow bar that says "Take This Course $99".  It will then ask you to sign in to Udemy, who hosts the course online. Now, to sign in to Udemy, you just have to use the Facebook connect box that pops up (or create your own sign in with your email address).
Twitter for Business Coaches!
If you missed the Twitter Teleclass, you can now get all the same information at your own pace with this new Twitter For Business Coaches – Get Going Now Tutorial. Suzi Pomerantz, author of Seal the Deal and an MCC coach working with leaders and teams in over 160 organizations during the last 20 years has become the Twitter expert for business coaches, and now you can find out from Suzi how to get quick results on Twitter for your coaching business.  Get yours NOW so you can join the Twitter party!

Rainmaking Made Easy!
Rainmaking is a term lawyers commonly use to mean getting clients, or business development. Coaches need to make the rain, too!  Use your natural strengths and authentic personality to succeed at rainmaking YOUR way! Learn the secrets of sealing the deal on this FOUR HOURS of audio lessons that you can listen to on your iPod or PC anytime. Where else can you get 4 hours of juicy content and quality learning for only $197?
Seal the Deal
You're good at what you do. You have built it; they will come. Right? Unfortunately, it just doesn't work that way. You have built it, and built it well. But so have a lot of other very competent professionals. In a crowded marketplace, how will you sell your service without selling your soul?
Find out in the highly praised Seal the Deal: The Essential Mindsets for Growing Your Professional Services Business where leading executive coach Suzi Pomerantz reveals how successful coaches, consultants and other professional service providers create more money, more free time, and more fulfillment. Learn how the top 1% of coaches, consultants and other professionals get it done (and how you can too)!
Description and video intro: https://suzipomerantz.com/peek-inside-the-book-seal-the-deal/
 Average Customer Review
Read Rave Reviews for the book Seal the Deal, which you can purchase multiple ways: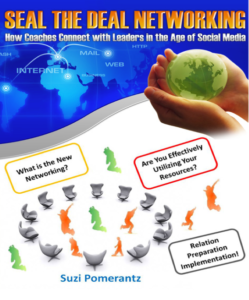 Description: https://suzipomerantz.com/peek-inside-the-book-networking-in-the-age-of-social-media/
Buy the paperback (which will be shipped to you) $11.97
Buy the digital download (PDF) (which is instantaneous) $9.97
Buy it on Kindle (if you have one) $9.97
Description: https://suzipomerantz.com/peek-inside-the-book-taming-the-social-media-monster/
Average Customer Review
Buy the paperback (which will be shipped to you) $14
Buy the digital download (PDF) (which is instantaneous) $9.97
Buy it on Kindle (if you have one) $9.99
Suzi was a contributor to these books: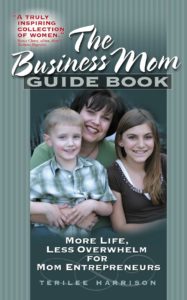 Available through Amazon by clicking this cover image: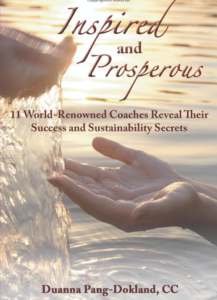 Available through Amazon by clicking this cover image for paperback version:
Available through Amazon by clicking this cover image: Kindle version:
Recommended Books
For a list of books Suzi recommends about business development, rainmaking, sales, networking, marketing, leadership, and coaching, visit this page: