Meet the Innovative Leadership International LLC Executive Coaching Team:
At Innovative Leadership International LLC, I have assembled a world-class team of executive coaches and an expansive global network of vetted, top notch colleagues to serve the coaching needs of any size organization on any continent. We're in business to support world-changing leaders with a socially responsible corporate mission to have a profound shift in their leadership performance, thus amplifying and accelerating their impact in the business, the world and their legacy. Our best clients are those executives and leaders who are highly intelligent and mission-driven, leading in a fast-paced, chaotic, or complex environment where the stakes are high.  Our key areas of expertise are leadership development, executive development, business development, sustainable transformation, and innovative influence.  Below are a few of the experts on the team: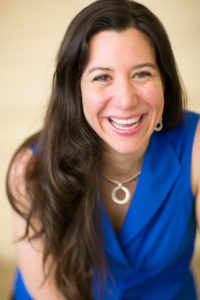 Suzi Pomerantz, MT., MCC. is an award-winning master executive coach and international best-selling author with over 21 years of coaching experience with leaders and teams in over 200 organizations internationally across Government agencies, not-for-profit and private sector clients, including seven companies on the Fortune 100 list. Ms. Pomerantz specializes in executive coaching, leadership development, and innovative influence. She is the CEO of Innovative Leadership International LLC, and the designer of the LEAP Tiered Coaching Program. Suzi is credited with over 25 publications about coaching, ethics, and business development, and 7 books including Seal the Deal and the #1 international bestseller Ready, Aim, Captivate, co-authored with Deepak Chopra and other luminaries. She has been quoted in the Washington Post and Washington Business Journal. She serves on the Harvard Business Review's Advisory Council, and provides pro-bono coaching as part of SupporTED.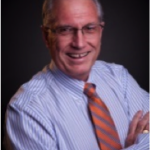 Dr. Steve Gladis, an executive coach, author, and speaker, is an authority on the subject of leadership. CEO of Steve Gladis Leadership Partners—a leadership development company—he is the author of 19 books on leadership and a professor at George Mason University. His company works with businesses, associations, and US government agencies, and he speaks regularly at conferences and corporate gatherings. A former faculty member and Dean at the University of Virginia, Dr. Gladis also served as an FBI special agent and was a decorated officer in the US Marine Corps. Dr. Gladis uses stories from business, Marine Corps combat and the FBI to punctuate his straightforward, clear message about leadership. His action-packed leadership journey provides a wealth of material from which to draw examples and witty anecdotes that keep audiences engaged.

Jackie Eiting creates breakthrough performance for large organizations by integrating senior executive development with business strategy implementation. She has over 30 years' experience in transformational consulting, large-scale change, and executive development, and has worked with major corporations and not for profit organizations in the US and Europe. Prior to co-founding Alder Associates, Jackie held Partnerships in Computer Sciences Corporation's (CSC) Transformation and Change Group and Charles Smith & Associates, a leading transformational consulting firm. Jackie also established her own consulting practice specializing in executive coaching, executive team development and leadership development. She has developed programs, events, and cultural practices to ensure the implementation of her clients' mission and vision. Jackie has facilitated, designed, and implemented hundreds of programs, meetings and conversations bringing the art of leadership into the fabric of dozens of organization's everyday practices.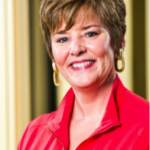 Jan Boxer is an expert in the areas of leadership, team development, organizational change, and career management. In addition to personally coaching hundreds of senior leaders and their teams over the last 25 years she has been a trusted advisor to those involved in leading and communicating large-scale initiatives in high visibility/high scrutiny environments. Jan has coached hundreds of leaders in the private sector, over 50 officers in the Intelligence Community and myriad SES leaders and their teams throughout the federal system.
In addition she has worked with a large clientele of doctors, scientists and researchers who serve as individual contributors within their respective organizations. Jan was appointed to Georgetown University's adjunct faculty where she served as a co-founder of the Advanced Certificate Program for Leadership Coaching. Similarly, as the owner of Strategic Partners, Inc., Jan leads 35+ highly experienced coaches and consultants in providing services such as organizational culture assessments, reorganization and change management consulting, leadership effectiveness surveys, expert group facilitation, strategy planning and cross-agency conferences on best practices for developing and retaining human capital.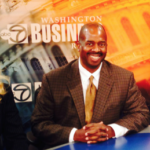 Zemira is a 30+year veteran of Radio and a former senior executive for ABC/Disney, Radio One and ESPN. He is one of the few consultants in the marketplace with first hand expertise in both traditional and new media.  His custom solutions help under-performing companies increase revenue by improving operating efficiency and performance effectiveness. He is the CEO of All American Management Group, a Media/ Marketing Consulting firm and provides best-in-breed solutions to experts, expert brands and challenged media companies. As a successful leader with a broad scope of management responsibilities with Fortune 100 companies, Zemira consistently maximized revenue and earning opportunities through effective programming, sales, marketing strategies,  as well as operational innovation and cost containment in a competitive and turbulent marketplace. He is a proven communicator and manager with refined interpersonal skills, and a results-driven professional with a career distinguished by consistent performance and innovation. He offers high-caliber cross-functional management qualifications and proven leadership talents, including a strong orientation in business development, programming management, and performance improvement.  He has a consistent track record of turnaround successes. For example, when Zemira took over WLS it was the 2nd lowest rated station in Chicago and had negative cash-flow for the past 10 years.   Within two years he grew the revenue over 105%. Zemira's big-picture perspective enables companies to break through ceilings of complexity to higher levels of performance.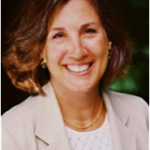 Trish Silber is an expert in organizational development, leadership development, executive coaching, and conflict management. Trish has 25 years of experience working with organizations facing rapid changes in technology, markets, strategy, and leadership. She is known for developing inclusive processes that strengthen the leadership practices and culture of the organization while achieving the task at hand. Trish has over two decades of experience conducting customized leadership development programs for organizations. As an executive coach, Trish is able to quickly build a candid and trusting context within which executives can address their most critical challenges. Clients report that she provides potent coaching that is flexible in methodology, practical in application, and judicious in use of time.
Prior to forming Aliniad Consulting Partners, Trish was a senior partner with Catalyst Consulting Team, Inc., a national consulting firm known for its work in strategic alignment, leadership development, and experiential learning. Before joining Catalyst, she held several internal human resources positions at Apple. She was also member of the faculty of the George Washington University graduate program on leadership coaching.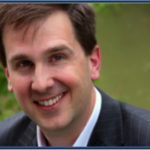 Bill Carrier has been one of the most-selected executive coaches at the Federal Reserve Board over the last five years. Bill leads Carrier Leadership Coaching Inc., an organization which specializes in coaching senior and high-potential executives in leadership and personal development. A graduate of the United States Military Academy at West Point, former Army officer, and Rotary International Ambassadorial Scholar, Bill grounds his coaching work in extensive practical leadership experience and specializes in leadership, teamwork, development, and high performance, particularly with senior leaders.
Recent executive coaching clients include: senior leaders at the Board of Governors of the Federal Reserve, the Deputy CIO of one of the Armed Forces, senior leaders at the Department of Homeland Security.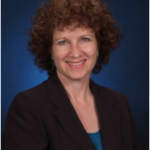 Lynnette Yount is an award-winning master coach, specializing in executive coaching, leadership development, organizational development and strategic planning. She is the President of Lynnette Yount Associates, Inc. (LYA), a woman-owned small business providing coaching, consultation, training and facilitation services. LYA is proud to be one of the small businesses on the GSA MOBIS Schedule. Lynnette has practiced for over 30 years primarily in the public sector, helping government organizations to become more effective and individual managers and executives to become great leaders.
Lynnette places high value on preparing leaders to effectively lead our government and has worked with senior leaders and leadership teams to create effective and sustainable results including building trust, partnerships and high performing teams; thinking, acting and leading strategically; generating performance results through conversational competence; accountability and strategic results; and increased levels of leadership, authority and responsibility. She developed one of the first structured executive coaching programs, The Federal Leader, successfully piloted and implemented in 1997 and has coached many cadres of GS 14 up to SES leaders, from virtually all Federal Departments and numerous agencies.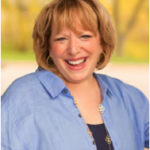 Renee Freedman is an expert in designing interactive, collaborative processes in four strategic domains: to transform organizations that have divisive relationships (management and labor) into cultures of collaboration, to create large scale incubator interactions for executive leadership development and complex issue resolution, to initiate and implement coaching programs that improve leaders' collaboration skills, and to coach rebel-thinking leaders who wish to change the status quo. She is the co-founder and managing director of the SupporTED and the Unreasonable Institute Coaching programs, matching over 300 TED and Unreasonable Fellows with world-class coaches and mentors. She's also worked with the Sundance Institute, Columbia University Press, LA Law Library, Tucson Electric Power, and Envoy Airlines (formerly American Eagle). Renee is the lead mentor for executive coaches in the CEO Coaching program at the Institute of Generative Leadership.
Renee developed her expertise over a career spanning 30 years and 15 business sectors as a senior leader within human service, engineering, and technology organizations. Renee earned a MSEd from the University of Miami and a BS in Human Development/Psychology from the University of California, Riverside, and holds coaching certifications from the International Coach Federation, the Newfield Network, the Fielding Institute, and the Institute for Generative Leadership.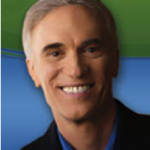 Dr. Jim Goldstein is a nationally recognized speaker, author and executive coach with a proprietary program for creating Powerful Partnerships® between leaders and with their employees. His work with leaders creates results, particularly with strategies to reduce gossip, recover from glitches, increase productivity, increase critical thinking and job satisfaction, working to expose the unconscious patterns of communication and interaction that unintentionally interfere with effective development and maintenance of healthy relationships at work.   He developed a behavioral and communication system that transforms relationships and he applies this work with leaders towards continuous improvement management, leadership development, and customer service experience.
Jim has been the CEO of Powerful Partnerships® for over 20 years, coaching leaders in organizations of all sizes, including 5 years coaching the Chief of the Army Reserves. Prior to that, he was a college professor for four years and a clinical psychologist in private practice for 14 years.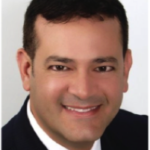 Steve Dorfman is a dynamic speaker and executive coach specializing in helping leaders to improve the company's customer service culture through intentional, aligned leadership and employee engagement in the context of customer experience. He helps create repeat customer loyalty, raving fans, and remarkable customer experiences which lead to consistent referral business, strengthened culture and increased profits. Steve is the President of Driven to Excel, Inc., a company focused on impeccable customer service in partnership with leaders committed to engineering excellence across the customer experience.
Prior to founding Driven to Excel, Inc., Steve spent 11 years selling luxury cars and 8 years in a rapid-growth sector of the hospitality industry. As the host of the TV show: We Mean Business! he has conducted over 65 interviews with top executives, thought leaders, and bestselling authors. He co-founded and leads a 375-member Young Professional Leadership Group.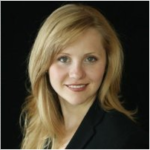 Danielle Johnson Crowley is a seasoned coach and speaker who partners with business leaders to identify the key steps to excel in positions of leadership and influence. Danielle uses an individualized leadership development process, that is both reflective and action oriented, to help executives create extraordinary performance results and achieve short and long-term organizational goals. Her approach is solution-­specific, results-oriented and, most importantly, measurable.  She has served as the director of a leadership training institute for a non-profit.  While working for a Fortune 25 organization, Danielle was a high-impact, results-­focused corporate senior manager. She quickly advanced within this highly competitive, merger intensive culture and understands of the challenges professionals face while advancing in multinational, multicultural organizations. Additionally, her experiences working, living and studying abroad aid Danielle's understanding of cultural and individual diversity.
A sought-after speaker, Danielle is dynamic and engaging and has presented keynotes and workshops across the country. She has spoken on topics such as career development, emotional intelligence, executive presence, professional branding, time management, and conflict resolution within teams and organizations.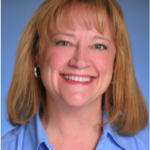 Karen Curnow has worked with senior executives and teams, providing leadership development, team-building, and cultural diversity services since 1980. Having worked and lived in France, Turkey, Kenya, Austria, and New York prior to her work in the D.C. area, Ms. Curnow has served both business and government as executive and team coach, organizational effectiveness consultant, university professor, and training.
Karen has also trained future coaches as a senior faculty member and mentor coach for Newfield Network and Georgetown University. She earned her M.B.A. in International Management and Marketing from U.S. International University, her B.S. in Business Administration and French at Houghton College and the Sorbonne/University of Paris, and her certification in Coaching and Organizational Learning from Newfield Network-USA and George Mason University.