Worldwide top 4%
Suzi Pomerantz, MT, MCC is an award-winning executive coach, internationally credentialed Master Certified Coach and international  #1 bestselling author with 29 years of coaching expertise working with leaders and teams in over 250 organizations internationally across Government agencies, not-for-profit and private sector clients, including seven companies on the Fortune 100 list. This places her in the top 4% of coaches worldwide (according to the International Coach Federation, less than four percent of certified coaches in the world hold the Master Coach credential).
Clarity from Chaos
Suzi's strength lies in helping leaders and organizations find clarity within chaos. Her no-nonsense approach is professional, strategic, conversational, analytical and results-oriented.  She was one of the first executive coaches to receive the Master Coach credential from the International Coach Federation over 24 years ago and is considered a thought leader in the coaching industry. Ms. Pomerantz specializes in leadership strategy, executive coaching, leadership development, and innovative influence. A coaching pioneer in the legal industry, Suzi has coached leaders in seven corporate law departments and over 15 law firms. Other industry experience includes: consulting, financial services, manufacturing, hospitality, entrepreneurial enterprises, federal and state government, educational institutions, membership-based service entities, construction, and executive MBA programs.
Executives and Leaders Get Results
Suzi helps executives, teams and high performing, high-potential future leaders to clarify their vision and exceed prior performance. She provides executive coaching, team/group coaching, and emerging leader coaching in organizations to assist executives and their teams with setting strategic direction, managing talent, and developing leadership bench strength.She also develops leaders in teambuilding, sales, effective meetings, interpersonal savvy, and facilitating change.  Suzi's coaching work with scientists, researchers, and administrative operational leaders focuses on developing emotional intelligence, leadership acumen and skills to help navigate in a high-pressure, high-growth environment.  PhD clients cite results of her coaching that include increased confidence, improved strategic visibility, an ability to successfully navigate the political landscape, leadership influence, and an improved ability to balance the demands and stresses of work with life. She helps organizations develop and retain leadership capacity by coaching leaders in executive presence, presentation skills, personal power, communication, and influence.
Thought Leadership
A recognized leader passionate about integrity, legacy, impact, and leadership excellence in organizations and stewardship of the profession of coaching, Suzi serves in a number of international Board of Director positions (see bullet list below) and volunteer leadership roles, donating time and resources to organizations that are leading the future of the coaching profession. Suzi was the Chairman of the first ICCO Symposium in Washington, DC on The Global Implications of Organizational Coaching. Suzi has been guest faculty and a featured speaker to industry leaders in more than a dozen coaching schools and communities worldwide including: Association of Coach Training Organizations, Hudson Institute of Santa Barbara, Newfield Network, Gestalt Center for Organization and Systems Development International Gestalt Coaching Program, Fearless Living Institute, Adler School of Professional Studies/ Ontario Institute for Studies in Education of the University of Toronto Leadership Coaching Certificate Program, and the Purdue University Organizational Leadership Development Lab. Suzi presented, coached, and led team meetings at the prestigious Linkage Best of Organizational Development Summit.
She was a panelist at the inaugural World Business and Executive Coaching Summit in 2011 and a featured speaker at the same event in 2012. She has been quoted in the Washington Post and Washington Business Journal and Forbes.
Suzi co-chaired as well as participated for seven years at the International Executive Coaching Summit, an invitation-only annual gathering of worldwide senior executive development experts. Suzi has presented at the Annual International Coach Federation Conference as well as the Capitol Coaches' Conference,  taught executive coaches at the Executive Coach Academy and the College of Executive Coaching and was named Resource Faculty Member at Advantara Global Coach Training Institute. She has also delivered guest lectures at George Washington University, Loyola University, and the University of Virginia and has coached executives in the MBA for Executives Program at Darden.
Suzi holds a Bachelor of Arts degree from the University of Virginia and a Master's degree from the University of Virginia's Curry School of Education. Her honors include Kappa Delta Pi International Education Honor Society, Dean's List, and Lawn Resident (Thomas Jefferson's Academic Village).
Founder of industry resources
In 2009 she co-founded and launched both the Library of Professional Coaching and the Leading Coaches' Center. She is the designer of the LEAP Tiered Coaching Program, the only customized group/ team coaching program that coordinates executive coaching for the top 3 tiers of leadership in an organization.
Suzi is credited with more than 50 publications and 11 books about coaching, ethics, and business development, including her best-selling book Seal the Deal and the #1 international bestseller Ready, Aim, Captivate, co-authored with Deepak Chopra and other luminaries.
Awards & Recognition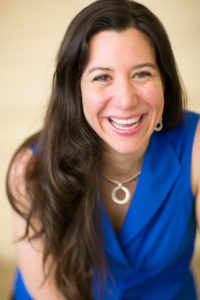 Suzi received the 2007 Woman of Achievement Award and is a member of the National Association of Professional Women as well as several coaching organizations including ICCO (International Consortium for Coaching in Organizations), ICF (International Coach Federation) and IAC (International Association of Coaches).
The ICCO Board of Directors established the Suzi Pomerantz Award for Stewardship.
In 2009, Suzi was named the #1 Most Influential Executive Coach on Twitter, and was awarded the Best of Business Award in the Executive Coaching Services category by the SBCA.
In 2010 she was invited to participate as a Founding Coach in Keith Ferrazzi's Relationship Masters Academy.  She was also named a coaching hero for her work with the world changers in the prestigious TED Fellows program.
In 2012 she was invited to join the Harvard Business Review's Advisory Council to help shape the content they develop on management and leadership.
Suzi annually attends the exclusive Conversation Among Masters invitation-only gathering for master coaches.
In 2013, Suzi was inducted into Bestselling Authors International Organization. Also in 2013 she received the Maryland Excellence Award from SBIEC as well as the Best Management Consultant Award from the Germantown Award Program.
In 2014, she was invited to become the Director of Training for the Leadership Coaching and Organizational Performance program at George Mason University and Rutgers University.
In 2015, Suzi was invited to join the Association for Coaching Excellence, and in 2016, she was invited to join Forbes Coaches Council.
In 2016, Suzi was awarded the Gold Coach designation from Association for Coaching Excellence.
Suzi is a co-founder and served on the Executive Board of the International Professional Coaching Publications Association (IPCPA), and on the Advisory Board of the international journal Philosophy of Coaching.
A recipient of the 2017 ICF Global Board Chair's Award, she also was named in Corporate Vision magazine's Coaching Top 50 as well as Six Figure Coach magazine's Top 200 Coaches to Follow Online.
Her company was selected as Most Outstanding Executive Coaching Company of the year 2018 by Global Business Insight.  Also in 2018 she was awarded the Platinum Coach designation at the Association for Coaching Excellence.
In 2021 Suzi was awarded Silver in the category of Best Americas Coach by CoachAwards.
She currently serves on the Board of WSR, and on the Editorial Board of choice, the magazine of professional coaching. Suzi is also the Strategic Advisor to the board of choice.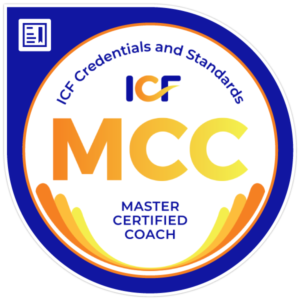 As Your Executive Coach:
I help mission-driven leaders accelerate and amplify their impact.  I believe in your greatest success.
When I work with you, I:
Listen and develop a trusting relationship with you.  I listen carefully and objectively to what is happening in your business, in your world
Customize everything to you….I tailor my business model and coaching approach to reflect your particular situation and your personal strengths and preferences
Connect the dots and help you make sense out of chaos and get clear (or see things through new eyes)
Move the boxes that are preventing you from getting where you want to go and
Challenge old assumptions that my limit you and blend fresh, new approaches with tried and true ones to maximize your particular agenda, challenge or goal
Create a direct path to your maximum impact, free of the debris and detritus that we accumulate to hold ourselves back
Seek customized ways to add value to your ultimate success and help you get out of your own way
Bring wisdom and clarity to your ability to navigate your organizational landscape
Highlights At a Glance:
International Master Certified Coach
Founding Vice President and Executive Board Member International Consortium for Coaching in Organizations (ICCO)
Advisory Board Member of ICCO
Editorial Board Member of the International Journal for Coaching in Organizations (IJCO)
Executive Board Member and past co-Chairman of the International Executive Coaching Summit
Author, Seal the Deal: The Essential Mindsets for Growing Your Professional Services Business
Founder, Leading Coaches' Center
Co-Founder, Library of Professional Coaching
SupporTED coach for TED Fellows
Advisor, Harvard Business Review's Advisory Council
Bestselling Authors International
Director of Training for Leadership Coaching and Organizational Performance program that ran at two universities
Association for Coaching Excellence
Forbes Coaches Council
Executive Board of the International Professional Coaching Publications Association (IPCPA)
Advisory Board of the international journal Philosophy of Coaching.
Advisory Board of WSR.
Strategic Advisor to the Editorial Board of choice, the magazine for professional coaching.
Editorial Board of choice, the magazine for professional coaching.
To download photos please visit my online Media Kit
To learn more about Executive Coaching with Suzi, click here: Executive Coaching Services
Look around!
Hi there, and welcome to my site! Thanks for coming…I'm so glad you're here! Now that you're here, let me tell you what the purpose of this site is all about.
Are you exceeding your potential?
Want a quantum leap in your results?
How do you get out of your own way, use what you've got, and overcome self-sabotaging behaviors and limiting beliefs to generate quantum results in your company?
Innovative Influence is a blog to support, inspire, and incite leaders of all sorts:
professional service providers,
solopreneurs,
executive coaches,
consultants,
trainers,
speakers,
attorneys,
and YOU!
Some of the posts will be about how to grow your business by integrating networking, marketing and sales or by shifting your mindsets about business development. Some posts will be about leadership excellence, or executive coaching excellence, but mostly the posts will be thoughts about whatever topics I'm hearing most from my executive leadership clients and coaching colleagues.
The goal is to share original content as well as interesting resources I find along my journey that will add value to you and your work. I invite your comments and topic suggestions, and by all means, please share this with your networks!
Click around the tabs at the top and you will find tons of free resources:  articles, videos, podcasts, and blog posts as well as resources you can access digitally for a small fee: books, audio programs, and online training courses.   Some links throughout this site are affiliate links, meaning when you purchase using those links, I may receive a small commission from the entity that is providing that product or service. Enjoy!
Thanks for visiting!
Let's Connect
VISIT MY SELF STUDY TRAINING PROGRAM: SEAL THE DEAL: HOW TO WIN BUSINESS AND INFLUENCE LEADERSHIP
To contact us, please visit the CONTACT page of this blog by clicking here.
Where to find me to connect via social networking sites:
VISIT the CONTACT page for a full listing of links to all the social media in which I participate.  See you in cyberworld!