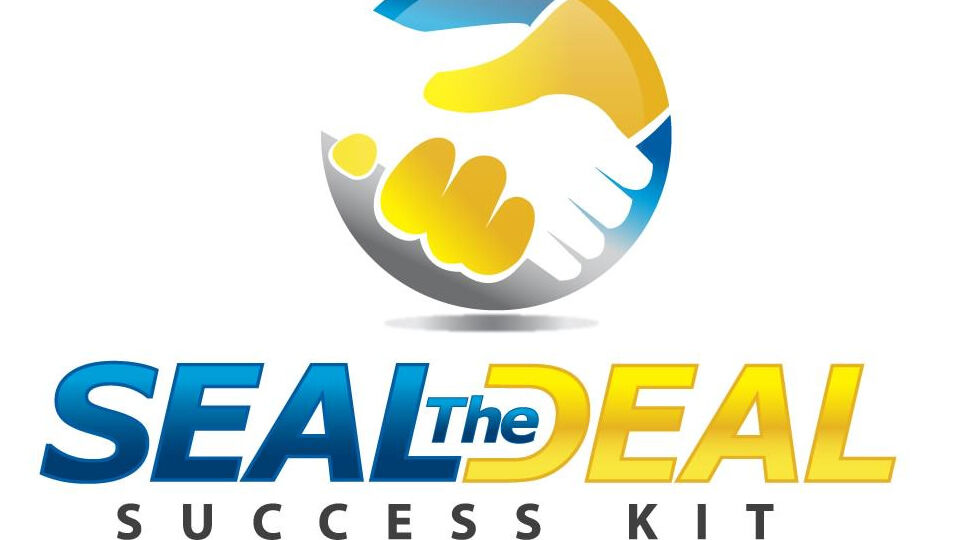 Grow Your Professional Service Business and Transform How You Get Clients!
Quick Check: Is This You?
Are you a coach, consultant, or service professional struggling with sales, marketing, and networking? Maybe it's not comfortable for you or it doesn't feel easy?
Are you great at what you do, but your revenues don't reflect it yet, or haven't yet grown to the level you expected? You know you're making a difference with your clients, but you're not seeing it in your bank account yet?
Are you yearning to figure out how to create more clients, more money, more free time, and more fulfillment in your business?
If you answered YES to any of the above questions, you're in the right place. I've got a solution for you that will totally transform your service business results! Read on…
Discover a Proven, Systematic Approach that doesn't require you to change your personality.
If you are a coach, consultant, solopreneur, or serve in any leadership role in a service-based business, I'm personally inviting you to step behind the curtain to discover insider growth secrets that will free you from the discomfort of trying to find the right buyers and shift you to booking clients while breathing easy.
The Seal the Deal Success Kit™ was created in response to the changing face of the way we do business. It's purpose is to help you learn to navigate the new landscape easily so that you can focus on what you do best and serve your clients and grow your business.
Unless you know how to successfully integrate sales, networking, and marketing, you simply can't Seal the Deal.
This kit will show you how to sell in a crowded marketplace without selling your soul!
What You Can Expect
After consistently implementing the proven strategies in The Seal the Deal Success Kit™, within 6 months (or less!) you'll know exactly how to create an extra 6-figure revenue stream in your business. After a year, you'll be sustainably generating predictable revenue results using the Seal the Deal System.
You'll be able to distinguish yourself in the online noise of social networking and social media marketing in ways that generate profitable, meaningful, and sustainable relationships
You'll meet people online who will expand your opportunities beyond their current bounds, opening up the world to you in new ways.
You'll know how to use social networking platforms to gain unfair advantage in the crowded online market
You'll find your sweet spot between sales, marketing, and networking and clearly be able to distinguish the differences in each of these three business building domains.
You'll be able to strategically take steps to advance and transform your networking, your marketing, your sales, and your leadership activities to generate real clients, real dollars, and real results.
You'll learn the Seal the Deal sweet spot where you no longer need to rely on hope as your business development strategy.
You'll know how to generate new clients and repeat business in any economy and effectively recession-proof your business.
What It Covers!
The Seal the Deal Success Kit™ will help you discover and learn:
To develop the courage to ask for what you want
What networking is and isn't and how networking online in various social network platforms is both alike and different from "real life" networking
How to build your business in a way that is natural for you to do while billing time
To reframe your thinking about sales and selling
How networking within your organization creates visibility and influence
How to apply the nine mindsets of networking both online and off
To think about sales meetings as a chess match and to prepare for the game
How to distinguish between networking, marketing, and sales and integrate action across all 3 domains simultaneously
Strategies for success in your online networking
How to handle objections at every stage of the sales process
Specific tips for networking in LinkedIn, Facebook, and Twitter.
Tips for internet networking etiquette
Whether Twitter, Facebook, or LinkedIn is better for coaches, including the mindsets, strategies, and pitfalls to avoid for each platform
Practice tips for networking, marketing and sales
How to use the ultimate networking vehicle of informational interviews
To apply a checklist of networking actions to take
To take the mystery out of getting the clients you want
That you never need to make a cold call again
How to use networking to get started or unstuck with any business venture
How to turn networking contacts into clients
….the list goes on and on!
From discomfort to sustainable success
YES, you really will discover how to do all of these things in The Seal the Deal Success Kit™ ! 
Relax, I'm here to help…..AND, I'm putting skin in the game. I'm personally guaranteeing your success as long as you follow the process and implement the strategies as instructed, and you will have a full year to test it out.
You'll see how I went from being a school teacher to six figure executive coach in less than six months and sustained it for over 21 years and counting.
Hi, my name is Suzi Pomerantz, MT., MCC. I'm an award-winning executive coach, speaker, facilitator, blogger, mom and author with 21 years of coaching and teaching experience working with leaders and teams in over 200 organizations internationally.
I'm super excited you've decided to burst through your comfort zone and into your next level of financial freedom and profound success!
I created The Seal the Deal Success Kit™ for service professionals who feel stuck or uncomfortable in the areas of sales, networking, and marketing.
My strength lies in helping leaders and organizations find clarity within chaos. I take what I do very seriously and I'm proud to be one of the first executive coaches to receive the Master Coach credential from the International Coach Federation over 14 years ago.
When you invest in this very methodical system, you allow me to do for you what I do best – coaching at the intersection of leadership and business development, with emphasis on integrating brand, social media and sales into your strategy.
I look forward to hearing about your success with this kit! Below you'll find more specifics about what you'll get if you take advantage of this offer…Onward and upward!
What's In The Kit
Your Seal the Deal Success Kit™ contains all the tools you need to create sustainable, repeatable results in your ability to get new clients, guaranteeing abundance in your business for years to come!
 Here's What You'll Receive – You Get ALL These Tools:
Seal the Deal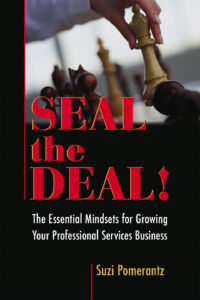 (335 page digital book)
The innovative, 10-Step Seal the Deal system reveals how to integrate the critical trinity of networking, marketing and sales to find and land the ideal clients who need your genius. Learn how to integrate these business building strategies while making a difference doing the work you love. This book includes worksheets, diagrams, checklists, and step-by-step instructions to Seal the Deal.
$20-$25 when purchased separately.
The Workbook Companion to Seal the Deal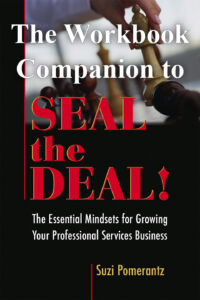 (74 page workbook)
This companion to the book Seal the Deal will allow you to delve into the nitty gritty of the recommendations, worksheets, checklists, and practice pages on your way to growing your professional services business.
To get the most out of Seal the Deal and to make sure you fully understand the ideas and principles that are presented, we strongly recommend that you stop and work through each worksheet, exercise, and practice. To make that easier, we have put together this workbook that includes all of the worksheets, exercises, and action materials in one handy place to save you time!
$15 when purchased separately.
Seal the Deal Networking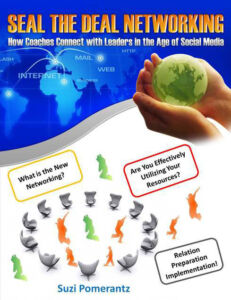 (41 page eBook)
We live in the age of social media! Discover how to make sense of social media, use it as a tool to grow your network and connect with key decision-makers online.
$9.97 when purchased separately.
Rainmaking Made Easy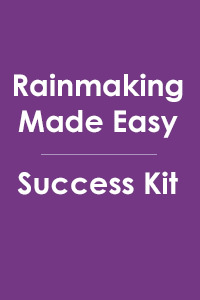 (10 audios in downloadable mp3 format)
Demystify rainmaking and learn the secrets to seal any deal with more than 4 hours of juicy training content to get clients and make money more easily in your business!
The compilation of live recorded lessons include:
Creating Your Modular 30-Second Commercial (Parts 1 and 2)
Dealing with Resistance
Preparing for Client Meetings
The Sales Process
Following-Up Strategies
The Art of Proposal Writing
Building Business While Billing Time Using Lessons-
Learned Meetings
Networking
Referrals
Learn the secrets of growing your business, integrating networking marketing and sales for fast results, and getting clients you love so that you can focus on providing the service you provide best and doing the work you love to do.
These 10 downloadable audio lessons teach you how to grow your business and leverage your career. The full set of 10 lessons are available in MP3 format — perfect for your iPod or other mp3 player, or to listen to at your PC, or you can burn it onto a CD so you can listen in your car — and you can profit from the lessons of award- winning, "game-changer", master executive coach, Suzi Pomerantz, wherever you are.
$197 when purchased separately.
Accelerator Audio Set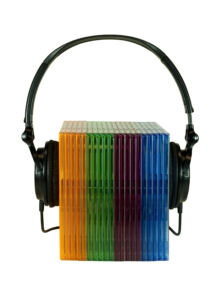 (20 interviews & teleclasses in mp3 format)
Exclusive material not available for purchase separately, this accelerator set includes 20 hours of next-level, action-oriented professional development in the areas of leadership, sales, marketing, networking, and social media! You're just moments away from tools, key strategies and mindsets required for growing your business to new heights. These audio goldmines are about the mindsets required for a quantum leap in business development results. In radio interviews and teleclasses, Suzi discusses the necessary integration between networking, marketing and sales as well as how to leverage your natural strengths and personality.
Just a few of the 20 topics covered include:
"Demystifying Rainmaking: How Successful Global Executive Coaches Make Money while Making a Difference"
"Why it is critical to train coaches about the essential mindsets of business development"
"Seal the Deal: Critical Conversations to Demystify Networking, Marketing & Sales"
"Networking and Influence – How to Manage What Matters Most."
"Sealing the Coaching Deal"
"How YOU can improve your business development and get more clients!"
"How our thoughts create our reality and how our language expresses our thoughts."
"How to get off to a great start by enhancing your leadership skills"
"Sales Success in 3G"
"The connection between fear, excitement and great work"
"Creating stories that align with the results you want and what it takes to flourish in organizations"
"The difference between networking, marketing, and sales"
$2500 value – not available for purchase separately.
Webinar hosted by University of Virginia: Take Charge of Your Personal Brand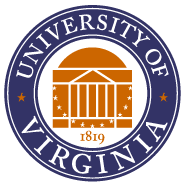 In this webinar, you'll learn 6 steps to create your brand, top 3 leadership facets you need to integrate and the ABC's of alignment. We'll also explore intended brand verses accidental brand, strategies to manage your brand, why it's important to take care of your brand, and how to go deeper so you can integrate your brand and brilliance.
$200 value. This item is not available for purchase separately.
Webinar Series hosted by World Business and Executive Coaching Summit (WBECS)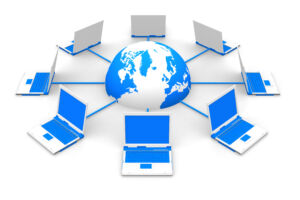 Never Stop Networking
Networking is critical to the success of your business. When done properly, it can seem effortless. Yes, it really can! This webinar provides the foundation of integrating networking into your existing day-to-day tasks.
The Referral Masterclass for Executive Coaches
Your success in business development is accelerated by your ability to leverage referrals. Learn the keys to change your mindset and becoming more referable. Suzi shares the 12 pillars to getting more referrals in this dynamic webinar.
Seal the Deal: Integrate Leadership, Business Development, and Coaching to Skyrocket your Business 
In this 90-minute session, you'll learn how to:
• Identify the 3A's of Leadership and the 3 Legs of Business Development
• Explore how to leverage what you already know for Innovative Influence and to Seal the Deal.
• Discover why you never have to make cold calls or go to networking events unless you love it!
$700 value. These items are not available for purchase separately.
Seal the Deal: How to Win Business and Influence Leadership!
50% off Discount Code for Online Digital Self Study Training Course
(Over 23 lessons and 10.5 hrs of content!)
The keys to getting clients without cold-calling. This course gives you the core tools, skills, attitudes, and insights to win business and create a sustainable professional service. Seal the Deal makes marketing services simple. Learn the ten core steps in a proven process, including the Essential Mindsets for Selling Services and a road-tested system for how to simultaneously manage networking, marketing and sales to get the clients you want. Coaches, consultants, counselors, and self-employed professionals of any industry will find practical, proven, powerful strategies to build your business beyond bountiful. Suzi Pomerantz takes a coach approach to sales and shows you how to:
Never make a cold call again
Build your business while billing time
Reframe how you think about sales and selling
Eliminate phone fear and fill your schedule with prospective clients
Handle objections at every stage of the sales process
Think about sales meetings as a chess match
Master networking so you can manage your relational assets
Ask for what you want
Track your progress and utilize the sales and service cycles synergistically
Integrate her proven selling system with your natural style and personality to take actions that feel comfortable and sustainable
Build your business your way
Take the mystery out of how to get the clients you want
Take the struggle out of selling your services to executives and organizations
Find the sweet spot where networking, marketing and sales intersect so you can successfully Seal the Deal!
$99 when purchased separately.
Secrets of the Success Experts Series
1. Secrets of the Champions Interview with Mike Jay
(audio in downloadable mp3 format, listener notes, and full transcripts in PDF) Suzi Pomerantz interviews the illustrious Mike Jay, CEO of Lead University and B/Coach Systems. If you don't know Mike, he is an absolute genius when it comes to integrating a variety of models and content and leveraging all
of it into revenue. Mike gives us an inside glimpse into his proprietary systems for monetizing his content and ideas on the internet as well as insight as to how to build our own such systems. He covers everything from technology to failure to energy and flow. You won't want to miss this one!
2. Mastermind Call with Marissa Levin, the author of Built to SCALE: How Top Companies Create Breakthrough Growth Through Exceptional Advisory Boards on how to create break through growth in your company by building an advisory board using the SCALE model. SCALE stands for Select, Compensate, Associated, Leverage, and Evaluate/Evolve/Exit.
3. Mastermind Call with Karl Bryan on how to leverage a ready-built online system to enhance your client offering and generate leads as well as passive income from online coaching systems. In this recording he describes how coaches can finally stop trading their time for money. He uses a powerful step by step online system that's proven to work for newbies or established coaches.
$27 per month when purchased
(only available as part of membership in Leader's Clubhouse.)
What are the People Saying?
"As an entrepreneur, I am constantly looking for info online or for other entrepreneurs that can give me the edge I need or a solution to a challenge. This course addresses several issues I have had in running my business and it's all in one single course. I love this. If I incorporated 10% of everything I am getting from this course I would be way ahead of the game. Thank You, Suzi Pomerantz!!!"
Zemira Jones, President & CEO All American Management Group, Inc. and BrownJones Media, LLC.
"Many great coaches and consultants have the dedication, education and experience needed to help others. They are just missing clients! Seal the Deal shows you how to solve this problem and helps you turn great talent into a great business. This is an important book!"
Marshall Goldsmith, America's pre-eminent executive coach and author of 22 books on leadership, including What Got You Here Won't Get You There
"Have you ever wanted to "eavesdrop" on a highly successful coach who is sharing words of wisdom? Well, in Seal the Deal, you get to do just that when you follow the conversations between Suzi Pomerantz and several of her coaching colleagues. I've known Suzi for many years and she has never failed to amaze me with her intelligence and skills as a coach. This time she graciously shares her knowledge, experience and best practices as she helps professional services providers to sidestep the pitfalls and mistakes most beginners (and even seasoned practitioners) make in networking, marketing and selling their services. There's a wealth of information with strategies, tips, tools, powerful questions, checklists and even a 10 step plan to follow. It's all just waiting for you to implement. Am I a Raving Fan of Suzi and Seal the Deal? Absolutely!"
Syl Leduc, MEd, MPEC, Certified Executive Coach and Leadership Development Strategist, Sage Leaders
"Seal the Deal is a cogent, coherent and comprehensive approach to business development. Don't miss it!"
Ken Blanchard, Co-author The One Minute Manager and Leading at a Higher Level
"I have said before you are an inspiration to all of us newbies trying to crack this thing called business development or simply getting new clients. Thank you."
Tara Nolan, PCC, Managing Director at Lime Trees Road LTD
"Excellence is not judged by the glitter but by the results. Suzi gets results."
Richard S. Levick, Esq. President & CEO, Levick Strategic Communications, LLC
"Suzi has been an awesome mentor for over five years. I remember reading Seal the Deal the very first time. I folded so many pages and highlighted so much of the book that it became my guide as I was working to grow what was then a very small business. Her resources and strategies are practical, smart, and proven. I've accessed every kit she's ever produced because there are always new nuggets included that help propel my business forward. Suzi is a game changing, authentic leader!"
Tya Bolton, CEO & Administrative Extraordinaire, Exceptional Business Solutions, LLC
"Suzi Pomerantz offers sage advice in Seal the Deal with a comfortable, common-sense approach that is sure to launch your business to the next level of success. Suzi has a way of conveying valuable concepts without patronizing, and by offering concrete tools to ensure you can put the concepts to work. Spending your time on this program will certainly seem like a bargain investment in your future revenue that is sure to produce a 10x ROI."
Ian Altman, CEO, Grow My Revenue, LLC and author of #1 bestselling Upside Down Selling
"This is a great course. I'm only half way through and I've already used some of the ideas to close two new deals I may not have gotten otherwise. Thank you Suzi!"
Bill Cates, CEO, Referral Coach International and author of Get More Referrals Now and Don't Keep Me A Secret.
"Suzi Pomerantz is the "Real Deal"… even as she shares secrets on how to "Seal The Deal." She is a world class coach and thought leader who can help you go to higher heights and reach and exceed your goals! I highly recommend Suzi Pomerantz!"
Willie Jolley, Best Selling Author, Speaker Hall of Fame, TV/Radio Personality, and CEO of Willie Jolley Worldwide.
What is my investment for the Seal the Deal Success Kit™?
One New Client
You will receive a super duper deeply discounted rate of only $349.
Purchased separately, others have paid more than $2857 and your newly reduced purchase instantly saves you more than $2600!
It's a no-brainer if you do the math! One new client and you've got a return on your investment — your kit is paid for…
Invest in your future now!
**Only $349 !** 
Will you continue to be stuck with the results produced in your current mindset and try to figure this next level out on your own, or get insider support and information to short-cut your success?
Will you continue to struggle selling your services to executives and organizations, or follow a proven, step-by-step system to get the clients you want?
Will you continue to be afraid to pick up the phone and fill your schedule with prospective clients, or master turning networking contacts into referral sources and real leads?
Today is the day you proclaim to take action and progress in your career, business relationships, and sales. You are worthy.
Say YES to your transformation and start seeing real results immediately!
How much is your success worth? Priceless.
Start Your Transformation Today!
You owe it to yourself to activate rainmaking in your business and advance in your path toward financial freedom.
The great leaders in the industry didn't figure it out on their own. They invested in themselves, just like I did, just like you will, and they became moguls who we all look up to now. You can be the next mogul!
Start the process of mastering networking so you can manage your relational assets!
Money loves attention! Sign up for this system so you can begin to track your progress and utilize the sales and service cycles synergistically.
Order the System That Produces Results!
You Can't Lose
We want you to be 100% satisfied with your investment in the Seal the Deal Success Kit™. That's why we offer a full–year, Iron–Clad guarantee. Not 30 days, not even 90 days. You have 365 days to evaluate the system. If you are not happy with the results you've produced using the system, simply email us for a refund. Now that you know there is absolutely no risk involved you can get started now and be on your way to getting more and better clients through the Seal the Deal relationship driven business development strategies. If after one year of applying this system as instructed, you are not seeing results, send us an email and get your money back!