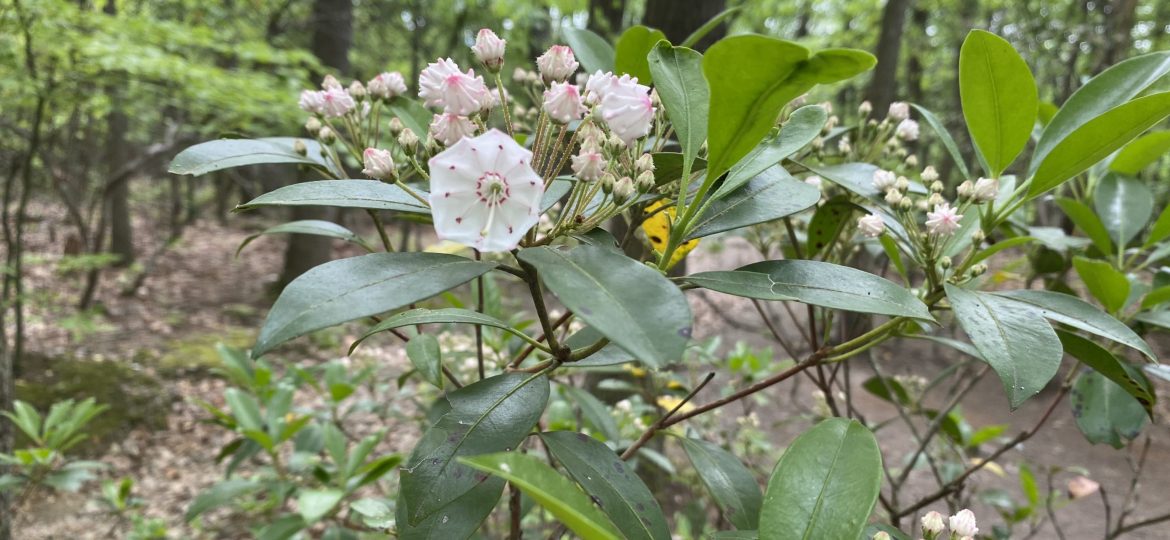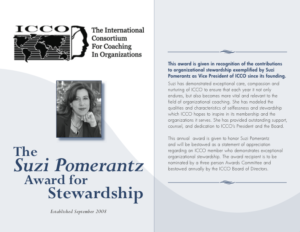 In Chicago earlier this week, the International Consortium for Coaching in Organizations honored its outgoing founding leaders with an award and scholarship in their names.  The Board presented outgoing Founding Vice President and executive coach Suzi Pomerantz with the Suzi Pomerantz Award for Stewardship, a legacy that will annually recognize ICCO members who contribute exceptional value to the stewardship of the organization and profession.  The Board then presented outgoing Founding President and executive coach Agnes Mura with the Agnes Mura Scholarship to ICCO events.
Click here to see the photo album!
Press Release:

Board of Directors Honors Founding Vice President; Establishes Suzi Pomerantz Award for Stewardship 
Summary: The International Consortium for Coaching in Organizations (ICCO) established an annual legacy award to be given to an ICCO member who demonstrates exceptional organizational stewardship and selflessness.  ICCO is a resource for successful coaching solutions in organizations…a global dialogue and research community of organizations, corporate leaders, business coaches, and academicians dedicated to excellence in organizational coaching.  Author Suzi Pomerantz, CEO of Innovative Leadership International LLC, is a master certified executive coach who served as the founding Vice President and served two full terms on the ICCO Board of Directors. 
Chicago, IL (PRWEB) September 14, 2008  —
The International Consortium for Coaching in Organizations (ICCO) Established Legacy at its annual board meeting last week by creating The Suzi Pomerantz Award for Stewardship.
Executive coach and author of Seal the Deal, Pomerantz was "surprised, humbled, and utterly blown away" by the recognition of such respected leaders in the field.
The wording of the actual award is as follows:
"This award is given in recognition of the contributions to organizational stewardship exemplified by Suzi Pomerantz as Vice-President of ICCO since its founding.  Suzi has demonstrated exceptional care, compassion and nurturing of ICCO to ensure that each year it not only endures, but also becomes more vital and relevant to the field of organizational coaching.  She has modeled the qualities and characteristics of selflessness and stewardship which ICCO hopes to inspire in its membership and the organizations it serves. She has provided outstanding support, counsel, and dedication to ICCO's President and the Board.
 This annual award is given to honor Suzi Pomerantz and will be bestowed as a statement of appreciation regarding an ICCO member who demonstrates exceptional organizational stewardship. The award recipient is to be nominated by a three person Awards Committee and bestowed annually by the ICCO Board of Directors."