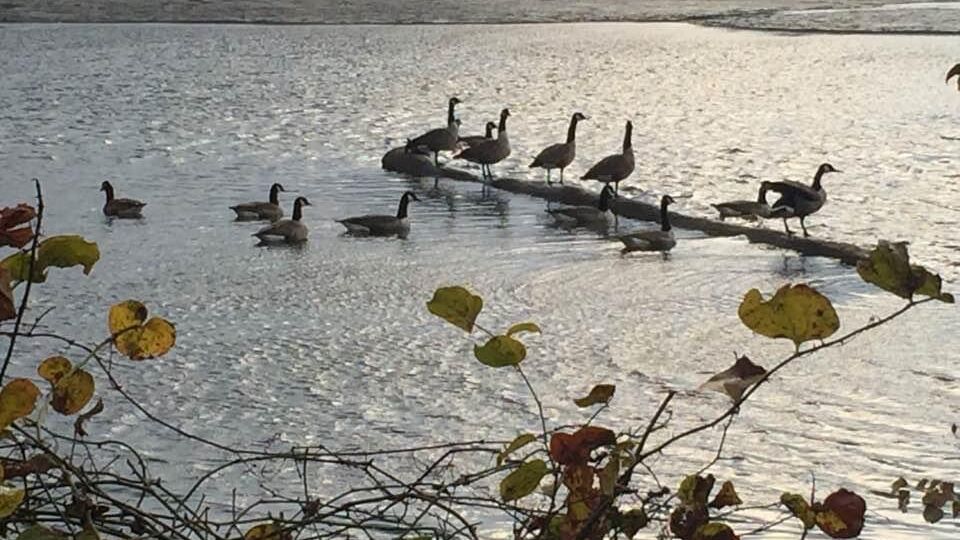 This article first appeared in Peer Bulletin No. 229 by Peer Resources Network and is posted here with permission from the author and publisher, Rey Carr. Copyright © 2013, Peer Resources
In this article my goal is to provide (1) a general overview of accreditation models used by coaching associations; (2) a list of the general pros and cons of coaching accreditation; and (3) identify the most promising models along with their potential limitations. As a result I hope that readers will be able to (a) determine for themselves how much weight they want to give accreditation in making 'no-regrets' enrollment choices; (b) recognize instances where the term 'accredited' is misleading at best and a possible scam at worst; and (c) inform others as to what to look for when discussing accreditation in coaching.
Why is Knowing More About Accreditation Important?
Almost everyone who has attended a college or university has heard of the term "accreditation." And many prospective coaching school participants often begin their search for a school with the idea that it should be "accredited." One of the key reasons for seeking an accredited school, according to the people who use our list of coaching schools, stems from associating the term accredited with terms such as certified, approved, credible, valid, or trustworthy. Around the world many people perceive these terms as synonyms because of the significant advances and the highly-regarded accreditation system used to review and assess the quality of institutions of higher learning in North America.
While there are hundreds of accreditation systems that have been developed in North America (to assess dozens of different professional disciplines), the six geographic regions model of school, college and university accreditation system used in the United States and Canada (and initially formed over 100 years ago) is the most comprehensive, established, accepted and successful model of accreditation in the world. But at the present time there is very little similarity between the North American university and college accreditation system and any of the various models of accreditation used by coaching associations.
This dissimilarity may lead many coaching school applicants to assume that when a coaching school states it is "accredited by Association X" that the accreditation system used by Association X is similar to or identical with the highly-reputable North American higher education model and therefore the coaching school accreditation is credible, valid,and a stamp of approval from a qualified authority. Conversely, the dissimilarity may also lead coaching school applicants to wrongly assume that a coach training agency that is not accredited by Association X status is not credible, valid or worthwhile.
What makes this more complicated is the fact that there are several highly-reputable universities in North America that do not participate in the traditional accreditation system, and there are some reputable coach training schools that on philosophical or pragmatic grounds reject the 'authority' of or models of accreditation available through coaching associations. Some critics of accreditation, particularly as it applies to coaching schools, have argued that accreditation (and its emphasis on regulation and compliance with a specific set of standards) stifles creativity, innovation, and the ability to respond quickly to significant trends and issues.
Others believe that accreditation contributes to reducing rather than enhancing credibility in coaching because of the different standards used, the variety of accreditations available, and lack of any official government endorsements. While it is highly improbable that accreditation has been awarded wrongly to a university or college in North America that participates in the accreditation system, the same cannot be said for a few coach training agencies that assigned to themselves the term 'accredited.'
The reason for this is that some coach training schools, dissatisfied with the structure, fees or requirements of the most established coaching association accrediting systems, have decided to create their own accrediting systems and 'accredit' themselves. Unfortunately, this self-congratulatory accrediting approach is on the rise within the coaching industry, making it even more important for consumers to know what to ask regarding accreditation when making an enrollment decision.
This is an alarming trend, and I hope it will not reach the extent of multiple accrediting agencies that exist around the world. The U.S.-based Council for Higher Education Accreditation (CHEA), for example, lists 467 accreditation or quality assurance agencies in 175 countries. Even in the higher education industry in North America there are more than 100 "unrecognized" accrediting organizations—in addition to the hundreds that are recognized—that are not acknowledged by government or independent authorities. In the United Kingdom there are about a dozen higher education accrediting bodies that are associated with professions regulated by the government.
Best Practices in Coaching Accreditation
Up to this point it might appear that we believe that the North American college and university accreditation system is the gold standard when it comes to comparing other accreditation approaches such as those used in the coaching industry. We do! But only as far as it can serve as a yardstick or benchmark to use because of its long and successful history to establish standards that resolve the many problems and conflicts that are inherent in virtually any initiative to create a valid and credible accreditation model.
While matching the North American higher education accreditation system may not be a goal of coaching association accreditation policy makers, there are three coaching associations, the Worldwide Association of Business Coaches (WABC), the International Coach Federation (ICF), and the International Association of Coaching (IAC) that are making significant progress towards improving and developing credible, reliable and valid accreditation models. These three coaching associations are all membership-based organizations, and share a similar approach to accreditation: they typically each have their own specific, content-based and association-centric standards for determining the accreditation status of a coach training school. That is, each association specifies the content that must be included in the coach training curriculum in order to be accredited by that group. In this way these three associations are similar to the sub-groups (or commissions) within many discipline-centered associations such as the American Psychological Association (APA) or the Canadian Counselling and Psychotherapy Association (CCPA) which accredit a specific program or curriculum within a university (but not the university itself).
While the differences in accreditation models used by the three coaching associations are of value because they reflect necessary and diverse viewpoints about what coaching is all about, the differences also prevent participants from transferring credit from one school to another, obscure the public's understanding of the meaning and value of the various resulting certifications or graduate certificates, and reduce the likelihood of any scrutiny or accountability from an independent, arms-length, authority designed to protect consumers. (In our view, the actual differences in content are minor and could easily be resolved but instead appear to be maintained to reflect a need to proclaim the integrity of their coaching model, mark their territory, and establish their influence.)
The WABC, the ICF and the IAC have all made great strides in creating and developing the most thoughtful, credible, standard-based, internationally-relevant models for accreditation in coaching. Their models are well-articulated and rationalized, relatively easy for the general public to understand, and well-detailed on their respective websites. The WABC's model is unique in that it is the first and only accreditation model designed exclusively for business coaching, whereas the ICF and IAC do not distinguish between different types or niches in coaching practice.
CAUTIONS AND CHALLENGES
While all three coaching association accreditation models are intended to act as catalysts to ensure, maintain and strengthen quality in the coaching school industry, there are still a a number of challenges to address.
1. Missing Authority to Accredit  — Of all the problems associated with accreditation in the coaching industry is the question of who accredits the accreditors. What external authority designated any of these coaching associations as qualified to make judgments about private (typically for-profit) coach training schools? To whom is an accrediting coaching association accountable?
I've already mentioned the fact that other coaching school accrediting bodies (other than the three best-practice models described above) have been created either as a rejection of what currently exists or because they just want to "do their own thing." If anyone can start their own accrediting system—without being granted the authority to do so by an agency with the proper expertise and oversight—just because they are dissatisfied with the status quo, how does that increase the credibility and value of accreditation?
One possible solution to this challenge would be for the current coaching school accrediting associations to cooperate with each other to form a common umbrella agency to accredit coaching school accreditors. One of the practical advantages of such cooperation would be the ability of coaching school participants to transfer credit or work from one school to another. No such agency has yet to emerge in the coaching industry. And given the competitiveness of the various associations, and their minimal cooperation to date, agreeing to an independent, centralized umbrella authority to take over the accreditation for all coach training programs, while ideal, is too far from reality.
Another possible solution to accredit the coaching school accreditors might be for each of the groups that currently do coaching school accreditation to align themselves with an established accrediting authority in order to improve their authority to review for and grant accreditation of coach training schools. Unfortunately, this alternative solution also has drawbacks. The drive to accreditation in other disciplines has led to a proliferation of accrediting bodies around the world, and has been accompanied by an increasing number of agencies created to accredit the accreditors, each one claiming to the credible accrediting authority. Equally distressing is the possibility that accrediting schemes in coaching will evolve the same way as the hundreds of coach certifications (Carr, 2011), thus shrouding both the public and coaches in confusion and doubt about the credibility of the coaching industry.
2. Lack of Transparency — At present there is no requirement or policy for coaching school accrediting bodies to disclose the details of their assessments. What reporting is currently done is brief and provides only rudimentary information such as whether a school is accredited or not. On the plus side the ICF and IAC have volunteer member groups that engage in peer review and continuously monitor their own accrediting standards and practices, make necessary revisions, and through this self-review hold themselves accountable. The WABC does not use volunteers and instead pays members of a standing committee to deal with accreditation.
3. Apparent Conflict of Interest — A third challenge concerns the potential for conflict of interest. To what degree is the accrediting process conducted by an independent, arms-length, voluntary group or volunteer who is not a graduate of or associated with the school being reviewed for accreditation? At the present time the majority of persons conducting the accreditation review of any school are typically dues-paying members of the association. This makes sense as they may be in the best position to interpret whatever accreditation criteria have been developed by the association, or they may have actually been involved in establishing those criteria. The downside to the experience factor is that such past experience or adherence to established criteria can contribute to or reinforce minimizing change and innovation. This is more likely to make accreditation static and inflexible, and possibly discriminate against new, innovative or experimental
programs. Such bias seems hardly applicable in a new and growing field like coach training. In addition, when an association provides levels of certification (of individuals), and levels of accreditation (of schools), as well as levels of approval (of courses), the multiple systems and standards could be perceived as a pyramid scheme. Plus the different designations for each become highly confusing and for the most indistinguishable by the general public. While how the accreditation decisions are made within the association are one source of potential conflict of interest, some critics have wondered whether the attention to accreditation by coaching associations is motivated by the need to generate revenue.
Possibly a better system for managing the fee paid for accreditation must be developed in order to not only reduce conflict of interest but to reduce the appearance of conflict of interest. Possibly paying the fee to an independent, non-profit or charity organization such as The Coach Initiative, which is dedicated to providing pro-bono coaching to charities, may reduce this type of conflict of interest.
4. Minimal Monitoring of Outcomes — A fourth challenge is whether accreditation standards actually contribute to the quality of coaching school graduates. Coaching schools—more than any other entity—are, in addition to in-person training events, more likely to offer their entire curriculum online, through webinars, over the telephone, and with the greatest variety of durations—from a couple of dozen hours to a couple of years. Their tuitions vary from under a $100 to over several thousand dollars. And while this diversity could be a strength of the coaching industry, is it really credible that these different programs can share the same accreditation outcome? At the time this article was prepared, we could not find any instance of a coaching school losing its accreditation or being placed on some type of probationary status. For privacy or confidentiality reasons, it seems appropriate that schools that applied for accreditation but were rejected would not be identified. But how stringent or 'high' can standards be when almost every school that applies is granted some category of accredited status? On the plus side, since applying for accreditation is voluntary, it seems likely that only coaching schools that have read, understood and organized themselves around a coaching association's explicit accreditation standards will apply. This is a form of self-study or self-review that can often result in a particular coaching school using the association's standards as a catalyst to improve its own program elements.
5. Potential for Misleading Information — At the same time, those organizations that provide accreditation seldom monitor or review how those they accredit actually present themselves in their website literature. Many coach training organizations that have courses of study "approved" by the International Coaching Federation, for example, describe their programs as being "accredited." This mistake can remain on the school's website for considerable time, thus either falsely or accidentally confusing the difference between approved and accredited and giving web visitors misleading information about the status of the school vis a vis the accrediting agency.
6. The Wrong Data is Collected — A sixth challenge concerns the type of data collected by coach training accreditors. For the most part the data is primarily what could be called input data. That is, the schools report the number of contact hours, the content of the curriculum, and other facts about how the school operates. However, they are not required to report learning outcome data such as retention and graduation rates, percentage who achieve competence after enrollment, success of graduates in the coaching field, professional contributions of graduates, typical post-graduation income from coaching of graduates, or other outcome factors that might provide a more credible reason for granting accreditation. Too much attention is focused on the hours of training, and too little attention is focused on what was learned and how successfully it has been applied.
Coaching schools also vary considerably in the degree to which they collect data regarding their own graduates. Testimonials abound on coaching school websites, and marketing brochures often make claims about the incomes, success or coaching effectiveness of graduates, but the methods used to collect this kind of data typically lack sophistication and statistical credibility. Should accrediting agencies have any responsibility for collecting this kind of data or requiring accredited schools to report such data? Should the coaching associations involved in accrediting be reporting the details to the public? At the very least coaching schools should be required to report and verify graduation rates.
This missing focus is particularly ironic in that it comes from a discipline that values performance and results. Evidently such an outcome perspective doesn't apply to accreditation decisions.
7. Lack of Credibility Brings New Players — The final challenge to the credibility of accreditation is the dissatisfaction with the current models of accreditation in the coaching industry. This has led to other organizations entering the field with the hope of establishing a better system. Whether they are motivated by financial gain, rejection of the criteria used for accreditation by other associations, or the creation of innovative program models is uncertain. There are at least four other accrediting groups in coaching that have a much longer road on which to travel to address any of the challenges mentioned previously. The Progressive International Coaching Board (PCIB), the International Coaching Council (ICC), and the Certified Coaches Alliance (CCA) are three of the organizations that review schools to determine their eligibility for accreditation. However, none of these accrediting systems have either been approved or authorized by experts or associations in the accrediting field. The criteria they use for accreditation are generally vague and ambiguous and do not come close to approximating the criteria used by the IAC, ICF or WABC. In addition, the ICC has yet to accredit any coach training organization that is not run by the ICC founders. Even more mysteriously one of the these agencies refuses to reveal the names of the schools they accredit stating that to do so would subject the school to email scams and inappropriate marketing campaigns. (This agency leaves it to the individual schools to indicate on their own website their accredited status.)
Another group, the Center for Credentialingand Education (CCE), which has considerable experience with other helping professions, has moved into the coaching field, avoiding the term 'accredited' per se, and instead uses the phrase "approved provider of training" for anyone pursuing the CCE's own coaching designation: "The Board Certified Coach" credential. Established accreditors with experience in other fields may also start to gravitate towards the coaching industry, proliferating an unnecessary growth, increasing confusion of the public, and creating irrelevant designations.
Accept Accreditation for What It Is
The accreditation models used by the three most successful coaching associations (WABC, ICF and IAC) are works in progress and are likely to address the challenges mentioned above in their own way over time. But even these coaching associations must increase the transparency of the accreditation process by focusing more on outcome and quality factors such as participant success, diversity of participants, learning outcomes, degree of engagement, return on investment, assessment outcomes, accountability, oversight, research activities, innovative practices, and educational quality.
In summary, if anyone plans to use 'accredited' as a key factor in choosing a coaching school, particularly in North America, make sure the accreditation comes from either the ICF or the IAC.
And be sure to understand their most recent standards to make sure they fit your own goals.
This article first appeared in Peer Bulletin No. 229 by Peer Resources Network and is posted here with permission from the author and publisher, Rey Carr. Copyright © 2013, Peer Resources