On the day that it launched on Kindle Ready, Aim, Captivate! the co-authored book with 90 Top Experts from around the world including Suzi Pomerantz and Deepak Chopra is a runaway success and International Best Seller in Amazon.
The book has reached #1 bestseller in 2 categories on US Amazon: Entrepreneur and Economics, and is in the top 30 bestsellers in two categories in the UK.  It is also Amazon's #1 Hottest New Release in it's Economics category.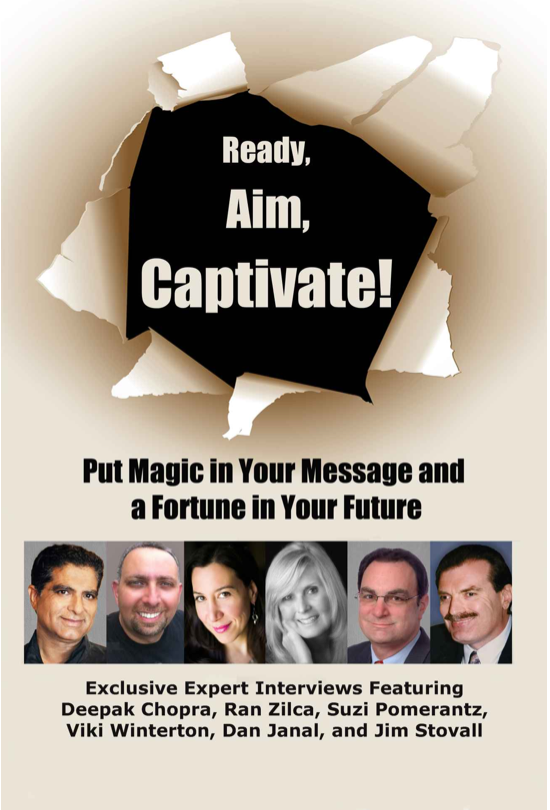 The book contains 90 power-packed, content rich chapters with keys to success from experts who have achieved it!  Discover how to get a platform and grow your business and passion in a significant way. Discover how you can Put Magic In Your Message and a Fortune In Your Future.
We will notify you when the paperback version of the book is available for purchase, so watch this space!  Meanwhile, you can check out all of Suzi's books here.
UPDATE 1/9/13:  THE BOOKS ARE OUT!  YOU CAN GET YOURS HERE!