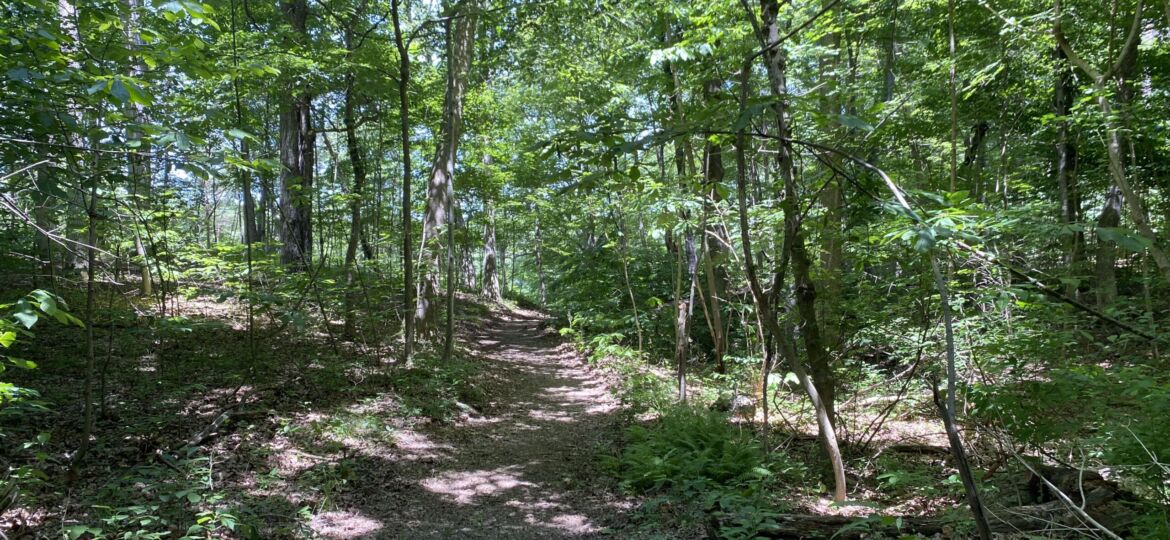 For all the talk of Diversity, Equity, and Inclusion as well as Anti-Racism, leaders are lacking a cohesive playbook for how to cultivate the leadership skill of inclusivity.  Deloitte has been studying this since 2011, and based on their research there is a wonderful model of the six traits of inclusive leadership which leaders can develop in themselves and across their organizations. According to them, inclusive leadership is about treating people fairly, understanding and accepting their uniqueness, and leveraging their thinking for smarter decision-making.  The elements of inclusion are:  fairness and respect, value and belonging, and confidence and inspiration.  The six signature traits of an inclusive leader are comprised of 15 elements.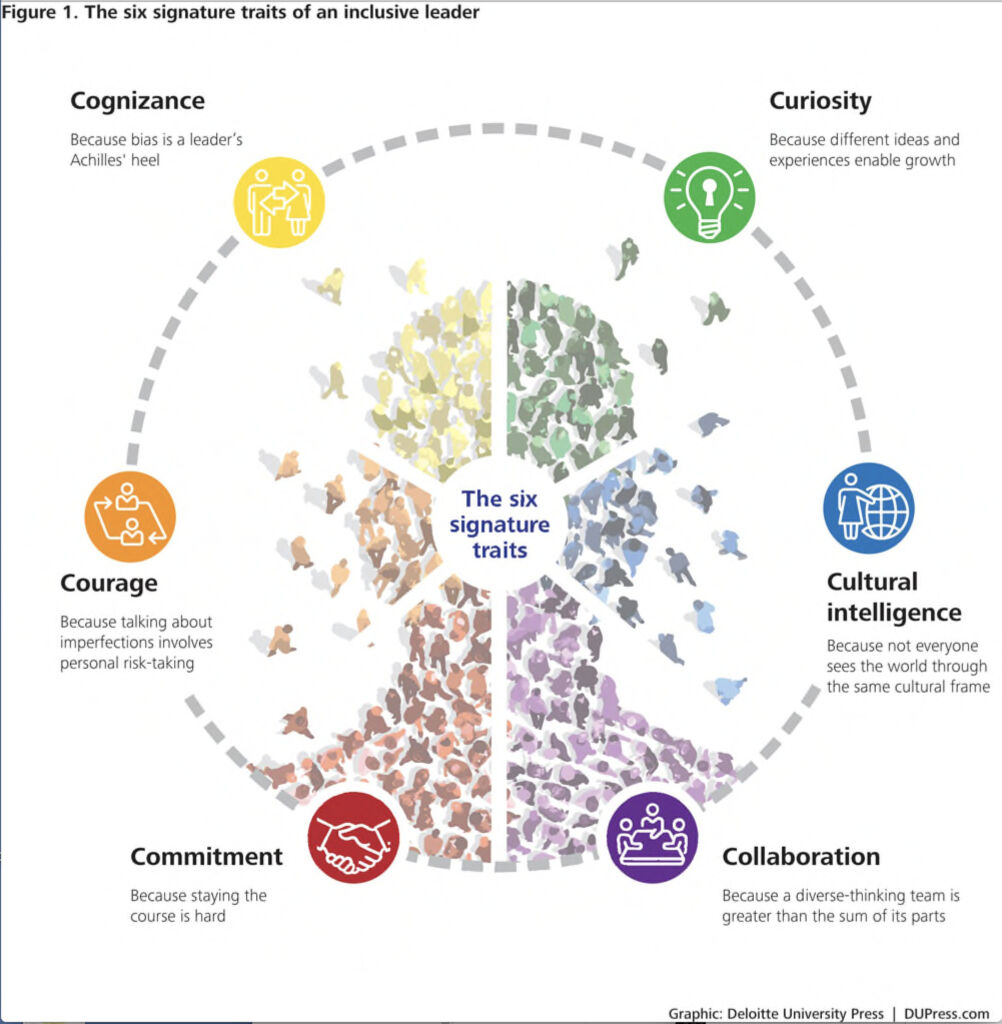 Commitment includes the elements of personal values and belief in the business case.
Courage:  humility and bravery
Cognizance of Bias:  self-regulation and fair play
Curiosity: openness, perspective-taking, coping with ambiguity
Cultural Intelligence: drive, knowledge, adaptability
Collaboration: empowerment, teaming, voice
Putting this into the context of leaders, inclusive leadership is about:

Treating people and groups fairly—that is, based on their unique characteristics, rather than on stereotypes
Personalizing individuals—that is, understanding and valuing the uniqueness of diverse others while also accepting them as members of the group
Leveraging the thinking of diverse groups for smarter ideation and decision making that reduces the risk of being blindsided
To achieve these aims, highly inclusive leaders demonstrate six signature traits—in terms of what they think about and what they do—that are reinforcing and interrelated. Collectively, these six traits represent a powerful capability highly adapted to diversity. Embodiment of these traits enables leaders to operate more effectively within diverse markets, better connect with diverse customers, access a more diverse spectrum of ideas, and enable diverse individuals in the workforce to reach their full potential.
Please visit the full report by Juliet Bourke here.