There are so many cool learning opportunities from around the world for leaders and coaches over the next few weeks that I just had to curate them all in one place to share with you!  A dozen!  Some are freebies and others are fee-based, but all are most excellent and will serve you well! In full disclosure, I have friendships and affiliate relationships with all these folks, and you should know I only agree to affiliate relationships with people I trust, respect, and value their expertise.  I scour the vast sea of resources out there to bring you the best, so this list is curated based on what I know will best serve you as coaches, as leaders, as leading coaches, and as business owners. I can personally vouch for each of these, or I wouldn't bother sharing them with you! Feel free to share with others you know who could benefit from any of these and come back to this page often to keep yourself sharp this summer!  The top 3 are time-sensitive, the rest you can take your time exploring.  🙂  Enjoy!

Ben Croft (WBECS).  The world's largest online gathering of business coaches and industry thought leaders is happening now…it's not too late to get in on the action, because even if you missed the live stuff that's happened thus far, you can get the whole summit via video recordings and podcasts. Get your tickets and all relevant details here: World Business and Executive Coach Summit continues through June 29th!

Viki Winterton is creating an opportunity for you to be a published author and be featured on the book cover alongside Deepak Chopra and me and some of
the most progressive business experts from across the globe in the new book: Ready, Aim, Captivate! Put Magic in Your Message and a Fortune in Your Future!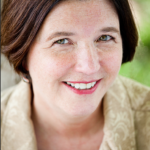 Janet Slack is hosting a free online summit in July for coaches to learn from a dozen industry leaders about how to grow your coaching business. The Easy Biz Telesummit:  Summer Action School for Coaches will run July 9th to the 13th, and I'm one of the coaches presenting. See full schedule here.
Kasia Wezowski is hosting a free online summit: Conscious Business Summit…and there's a contest you can enter to win a $10,000.00 prize! 14 World-class keynote speakers will share their practical tools to grow your business. The contest is simple: register for the conference and describe briefly what kind of business you would like to set up.
Bob Burg got together with Larry Winget, Sally Hogshead and Mark Sanborn to create a series of short videos called A Year of Success and it's really great!  The videos are short and powerful…under 4 minutes each. They created a program about helping you achieve more, instead of just talking about achieving more.
Laura Berman Fortgang is not only going to be the featured Leading Coach at the next Leading Coaches Mastermind call (save the date – September 13th at 12 noon Eastern), but she has this awesome program you can tap into….NowWhat?® Facilitator Training and the earlybird special ends July 31 so get cracking! The training is Oct 26-27 and as an authorized Now What?® Facilitator, you will be uniquely equipped to handle the urgency for those that need to forge a new career path.  Laura is an absolute gem and you will LOVE being with her for 2 days.  PLUS you'll get over 21 ICF CEUs at her course!

Mari Smith is the undisputed queen of Facebook and has so many generous programs for you to take advantage of to up your game and use FB to fuel your business growth.  Check out Facebook Money Mastery!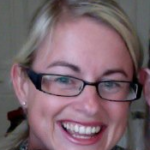 Nicola Bird created JigsawBox, a brilliant business solution for coaches, authors, speakers, trainers, who want to systematize their business via an online content delivery mechanism.  She's also a really passionate about helping coaches and women leaders gain financial freedom. JigsawBox is an innovative, exciting, new way to package up your expertise and TEACH your clients, then COACH them to apply their learning to their own situation.  Get your own JigsawBox here!

My dear friend and fellow Masterminder, Willie Jolley, has tons of amazing resources for you! Many are free, but I highly recommend his books and programs that he sells, too.  Just go visit.  You'll love his energy! I'm honored to have him as a friend and on my advisory board.

CreateSpace makes it seriously easy to publish your book.  It's free to sign up, and you upload your manuscript and they do the rest.  They also set up your Amazon sales page and of all the books sold you get 70% of the sales!  No traditional publishing house will give you those kind of royalties. Publish your book with CreateSpace: get high royalties, low book prices, and expanded distribution.
I've got all my books with them now!
Udemy is a great place to create a multimedia learning experience for your clients.  You can upload your content and create learning modules in a training program that you can then choose if you want to set them up as free or fee programs.  I set up my program: Seal the Deal, How to Win Business and Influence Leaders there if you want to check that out as an example.  If you do, use code JUNE80 to get an 80% discount off the fee.