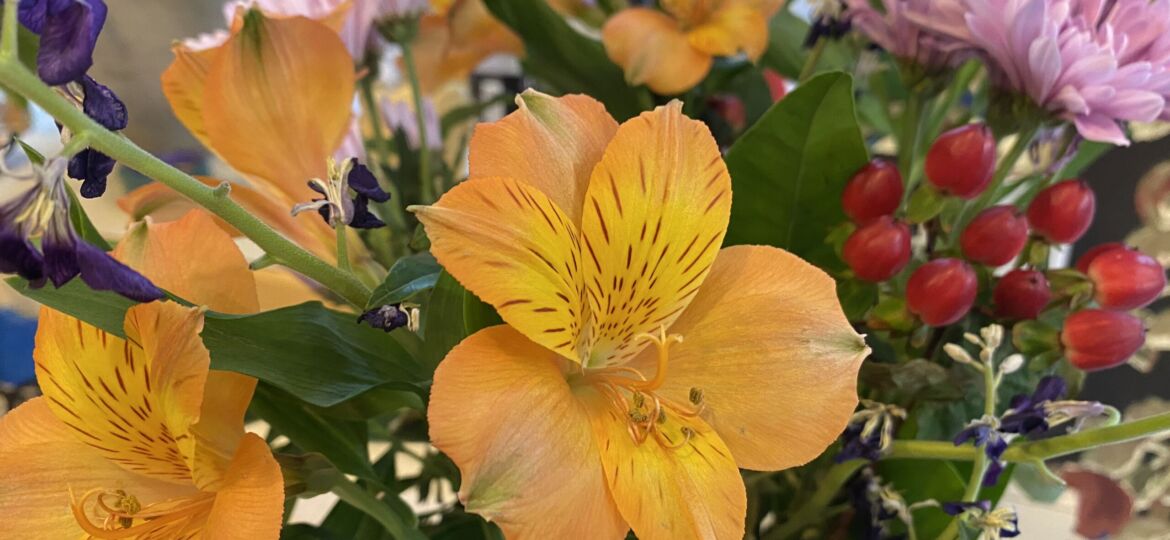 Leadership coaches and leaders alike rarely agree on what makes a great leader. Just google the term leadership and you'll see what I mean. Recently, I conducted a poll on LinkedIn asking, "What do you consider to be the most critical leadership skill?"  I was limited by the polling technology on that platform and had to pre-select four options for people to respond to.  I chose: Authenticity, Empathy, Integrity, and Decisiveness, saying, "Of course all are important elements of leadership success, but if you had to pick only one, which is the most critical for leaders to demonstrate in today's organizations?"  Nearly 70 people responded, and the results indicated that the clear winner was Integrity, with 48% of the votes.  Not surprising, right? But the comments were fascinating.  Here's a few gems for you: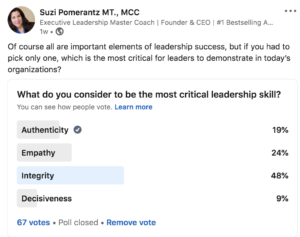 Beverly Wright said, "Integrity and authenticity are pretty essential to me. Both support creating trusting relationships which is the foundation for effective leadership in my experience."
Chris Wahl added, "Of these, integrity seems the hardest to achieve and something to continually develop, because it suggests a leader who is integrated, where fine leadership qualities comprise the equivalent of an impressionist painting, which is a whole – and so, wholeness is the lifelong journey. That said, leaders need additional qualities and skills to succeed…like listening, decisiveness, empathy, ways to develop others, business savvy, intuition…and more."
Janet Harvey shared, "Inner connection to one's essential traits is the path to embody integrity… be open to allow an experience of empathy… and accept responsibility for choosing how we relate to life – decisiveness."
and Shilpa Mirchandani insightfully noted, "Perhaps what is viewed as most critical is the one that's also most lacking."
What about you? Are there other traits you'd consider more important than the four I chose?
I used to think leadership could be summarized in the "Four A model" that I wrote about here.
Recently, I've been thinking that self-management, and self-awareness should have been on the list. Often, my executive clients work in our coaching sessions on expanding their awareness and regulation of themselves in order to be the leaders they want to be for their people.
What do you think?