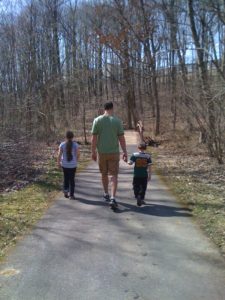 There's a book that I love so much I quoted it in my own book, and I recommend it more than any other book to my executive coaching clients:  The Power of Full Engagement by Jim Loehr and Tony Schwartz.  The sub-title says it all:  Managing Energy, Not Time, is the Key to High Performance and Personal Renewal.
Well, who wouldn't want that?
But in today's 24-7 connected world, the pace of business is such that we easily become hyper-executives and don't often know how to even begin to manage our energy beyond stepping away from the Blackberry as a starting point. Until now!
I just came across this list by Susan Liddy that you have to go see:
50 FABulous Ways to Increase Your Energy!
They're all good, but a few of my favorites from her list are below:
Choose stairs over the elevator
Skip down the street
Choose happiness
Embrace life enthusiastically
Focus on your abundance
Slow down your life
Focus on one thing at a time
Jump for joy
Practice saying "no"
Quiet your mind chatter
Get regular massages
Walk slowly
Think positive thoughts
Adjust your posture
Anchor yourself in the present moment
Consider the magic of life
Laugh, giggle and smile
©2010, Susan Liddy, AspireLifeCoaching.org.
Here are a few I'd add to Susan's list:
1.  Yoga
2.  A walk in nature
3. Play with young children
4. Swing on a swing
5. Dance to Lady Gaga tunes in your kitchen
6.  Contemplate a work of art
What would YOU add to the list?  Comment below!