I'm excited to share with you about my friend, Jim Moorhead's new book, The Instant Survivor: Right Ways to Respond When Things Go Wrong
, which launches on MONDAY! (Seriously, mark your calendar, you'll want to buy this book). I'll tell you about the book in a minute, but first, here's why Jim's the guy to know when it comes to handling crises: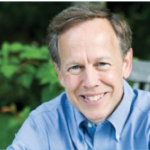 Jim Moorhead is America's crisis advisor. A graduate of Harvard College and Columbia Law School, Jim co-founded the crisis management practice at the major Washington, D.C. law firm where he is a partner. He has helped numerous large organizations and individuals survive crises. An instant survivor of his own crises in politics and high-tech entrepreneurship, Jim is a sought-after speaker and has appeared on CNN, CNBC, MSNBC, Fox News Channel, Fox Business News, and Court TV.
Buy the book on Monday. Jim's encouraging people to join him in donating copies to military-related charities that want to supply them to military personnel, veterans and their families, including Tragedy Assistance for Survivors, The Fisher House, The American Widow Project, AmVets and ThanksUSA.
So, a bit about the book…which I think is for everyone, since I have yet to meet anyone unscathed by personal or professional challenges. Life happens. Things go wrong at work. Things go wrong at home. Do you KNOW what to do when it does, or do you just hope you'll figure it out when and if something happens? Jim's book teaches us how to become an Instant Survivor™. He even has a handbook that you can access free by joining his list!
The Instant Survivor™ is the next big thing. Reading the headlines and watching the news you can't help but think that as a society we are living through daily crises and this book guides you through what to do when you face your own — step by step. The Instant Survivor™ is a great resource for all of us — the stories of celebrities who have overcome crises are inspiring and give you the hope you need to get through whatever you're going through. But the key is Jim's commentary which moves the stories from inspiration to lessons you can apply to your own life.
Here is an Amazon link: The Instant Survivor: Right Ways to Respond When Things Go Wrong
A Simple, Proven Technique for Overcoming Any Crisis
When you are distracted by personal and professional crises, you are less productive, deliver poor results, and suffer from health problems. The truth is, most of us are ill-equipped to resolve crises effectively, which hurts our happiness, our careers, and the organizations we work for.

Drawing from his decades of experience helping Fortune 500 companies and individuals overcome crises, Jim Moorhead has devised a process that will enable you to conquer the crises in your life, too. Pragmatic tools combined with inspiring stories of survivors, such as Good Morning America anchor Robin Roberts and former Boston Red Sox manager Terry "Tito" Francona, will guide you through the most difficult times and teach you what survival really means.
Jim's system is profound, yet simple:
Stay Frosty: Remain calm and focused when a crisis begins
Secure Support: Tap into your network of personal and professional contacts
Stand tall: Take full charge of your response
Save your future: Prepare for post-crisis success
In addition to detailing how to use crisis management plans and other business tools, The Instant Survivor offers managers a clear guide for helping their team members navigate rough waters.
Whether you're in the midst of a crisis or trying to help others, you'll find the satisfying solutions that can make anyone an Instant Survivor™.
"The Instant Survivor is the guide for fixing what's troubling you on
the job and at home … brimming with practical tips, time-tested
principles and inspirational stories."
~ Marshall Goldsmith – author of the New York Times bestsellers, MOJO
and What Got You Here Won't Get You There
"The Instant Survivor does remarkable double-duty, offering a useful
refresher on how to manage a corporate crisis while providing a unique
system for overcoming your personal and professional challenges."
~Scott McNealy, founder and former CEO of Sun Microsystems and Chairman
of Wayin.com
Here is an Amazon link: The Instant Survivor: Right Ways to Respond When Things Go Wrong