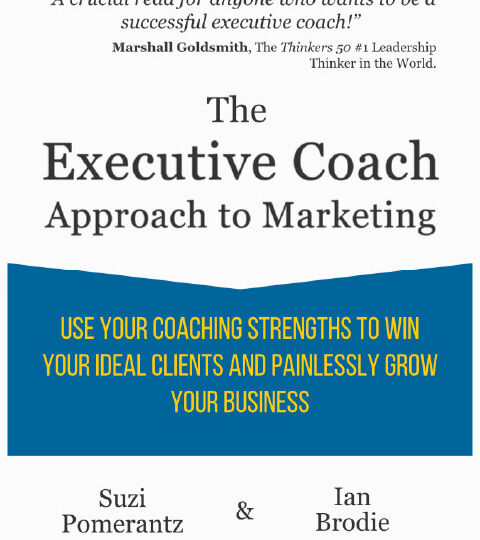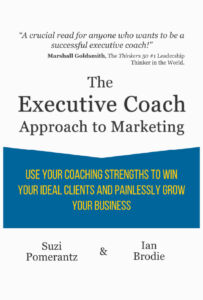 The Executive Coach Approach to Marketing is the first book focused solely on the most effective methods for winning senior level clients for executive, leadership and business coaches.
Written by coaches, for coaches, this book lays out the coach approach to selling your services: a personal, relationship-based approach to marketing and selling using your coaching skills.
It will show you how to crack the code on selling executive coaching services and growing a coaching business without selling your soul or growing more gray hairs.
"A crucial read for anyone who wants to be a successful executive coach!" – Marshall Goldsmith, The Thinkers 50 #1 Leadership Thinker in the World.
"This book clears the fog and lays out a step-by-step guide that any coach can follow to reliably win more clients in a way that feels aligned." – Jayne Warrilow, Founder, Resonant Coaching,CEO, JW International, Author of An Energy Awakening.
"It gives everyone – from early stage to master level coaches – valuable insights, critical questions, and proven processes that will focus your marketing and accelerate your business success." – Steve Lishansky, CEO of Optimize International, Founder and Executive Director of the Executive Coaching Institute.
"This is the one book that really covers all the bases, using true coaching tools to help the coach help himself." – Madeleine Homan Blanchard, MCC, Co-Founder & Director of Coaching Services, The Ken Blanchard Companies.